The Proven Leader in Municipal Bond Insurance
Assured Guaranty has demonstrated the financial strength and risk management skills to become the leader in the municipal bond insurance industry. For three decades, we have been committed to protecting debt holders from payment defaults and to helping issuers obtain cost-efficient access to capital.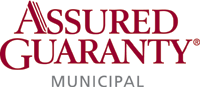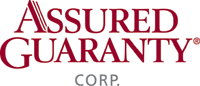 Our two financial guaranty insurance subsidiaries, Assured Guaranty Municipal (AGM) and Assured Guaranty Corp. (AGC), guarantee full and timely payment of principal and interest when due on U.S. municipal bonds. In addition to our unconditional and irrevocable promise of payment, investors benefit from our credit selection, underwriting, negotiated terms, surveillance and, if necessary, remediation of the bonds we insure. These benefits create greater value and market liquidity for our insured bonds.
Our operating companies are subsidiaries of Assured Guaranty Ltd., a holding company that trades on the New York Stock Exchange under the symbol AGO. Assured Guaranty is the name we use for our holding company together with its subsidiaries.
When choosing a bond insurer, it is important to thoroughly examine the company's financial strength; overall financial performance and condition; proven business model and strategies; and historical performance. No other bond insurer has our capacity, diversified capabilities and history of successful management. Assured Guaranty's seasoned Executive Officers have proven their ability to manage the company profitably while maintaining strong financial strength ratings from multiple credit rating agencies.
We are further strengthened by our broad, ready access to capital, which includes both debt and equity markets and further enhances our financial flexibility. Additionally, as a public company, Assured Guaranty is held to higher legal standards of disclosure, oversight and transparency than non-public companies.